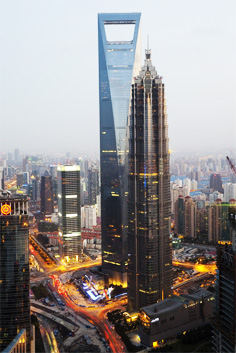 The predecessor of T&Z Consultants Ltd (hereafter referred to as T&Z) is Marisk Consultants Ltd which was built in November 2003.Approved by China Insurance Regulatory Commission (CIRC) and expanded from the teams of Marisk Consultants Ltd, T&Z Consultants was officially founded on 20th April 2006.
T&Z is a nationwide insurance broker. We can assist the clients to make the insurance plan, choose the insurer, place the insurance and re-insurance cover properly, handle the claims and so on. We also provide added-value service, such as loss prevention circulations, risk assessments, risk management training and etc.
As the first shipping-specialized insurance consultant company in China, T&Z has been active in the marine insurance at the beginning of her history and is highly recognized by the shipping and insurance circles after years of unremitting efforts. The customers in favor of T&Z spread all over both mainland China and overseas countries and regions such as Taiwan, Hongkong and Singapore. T&Z, as an insurance broker, mainly focuses its business on H&M, P&I, TCL, re-insurance, marine cargo insurance, NVOCC and other insurance related to the marine industry.
Besides marine insurance, T&Z also develops the non-marine insurance business, such as Enterprises Property Insurance, Engineering Insurance, Group Accidental Insurance and so on.
T&Z was audited by DNV and was granted the certificate of Global Quality Management System ISO9001 in early 2012.
On 21st January 2011, T&Z entered a joint venture with Dongbu Fire Insurance Co., Ltd. of Korea. Based on the original marine business and the partner's advantage in management and technology , T&Z can provide more service on the non-marine insurance business.
Pursuant to the board's strategic development plan, T&Z moved her administrative headquarter from Qingdao to Shanghai in May 2012.
Today, T&Z has branches and offices in Qingdao, Shanghai, Fuzhou and Dalian. T&Z Insurance Consultants (Hong Kong) Limited (hereafter referred to as T&Z Hong Kong) was established in July 2012. As the sister company of T&Z Consultants Ltd., T&Z Hong Kong, taking her advantage as the finance center of Hong Kong ,has been applying herself to re-insurance and marine insurance in Hong Kong, Macau, Tai-wan and other countries regions in Southeast Asia.
T&Z has been always keeping its social responsibility in mind. In December 2010, T&Z set up a scholarship named as "Noah Scholarship" in Dalian Maritime University to assist and encourage the shipping students . Later, T&Z volunteered to be an internship centre for students of Dalian Maritime University. In order to promote the academic exchange of shipping and insurance fields, T&Z sponsored or hosted over ten academic seminars in different cities of China.
Albeit the future road will continue to be full of thorns as well as flowers, T&Z will be there every step of the way along with your development.